(Severna Park, MD) – Today, the Industrial Steel Drum Institute (ISDI) released the "Tips for Buying New Steel Drums" video, a new educational video tailored to help answer frequently asked questions in regard to purchasing a steel drum.
"There are many attributes of a steel drum that can be adjusted based on your needs," said Susan Nauman, Executive Director of ISDI. "What we've found is that many people don't know the options available to them or know what will work best for them and their product."
"In our new video, we detail everything from regulations and ratings to drum and hoop styles all in an effort to help make the decision-making process as simple as possible."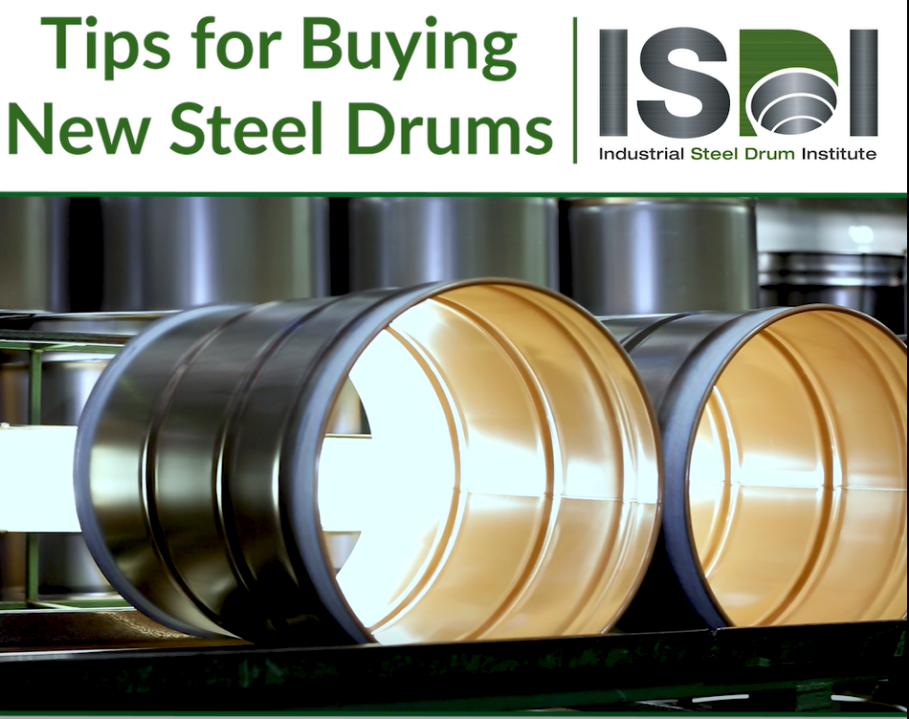 The one-minute and 50-second video not only answers common questions consumers have about steel drums, but it also provides an inside look into how steel drums are made with behind-the-scenes footage from an ISDI-member facility.
The video is available to watch within the Resources section of www.WhySteelDrums.org and on ISDI's YouTube page. Click here to view the video.