SEVERNA PARK, Md. – The Industrial Packaging Alliance of North America (IPANA), a partnership of organizations representing North America's leading industrial packaging manufacturers, has named Matt Mlynarczyk as its next executive director. Mlynarczyk will succeed Susan R. Nauman, who is retiring after leading the organization since 2013.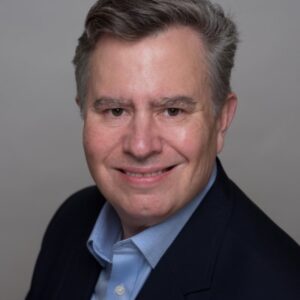 "Through Matt's extensive experience working with and managing trade associations, he has gained a unique understanding of association operations and how to get things done in Washington. This understanding will be extremely beneficial to IPANA and its affiliates," said IPANA Chairman Kyle Stavig, Chief Executive Officer of Stavig Group. "The IPANA Board conducted a thorough search for candidates who would build upon Sue Nauman's work advancing the regulatory and legislative interests of IPANA affiliates and members in Washington, D.C. We are excited to work with Matt as our new executive director and are confident that IPANA will be well-positioned under his guidance to thrive in the years to come," Stavig added.
Mlynarczyk, a Clemson University graduate, has more than 30 years of experience managing government relations, public affairs and strategic communications initiatives for trade associations, political organizations and federal agencies. He has considerable experience in the freight transportation sector, serving in various capacities at the Federal Highway Administration, the American Trucking Association, the National Private Truck Council and the Intermodal Association of North America. Since 2002, Mlynarczyk has served as president of Advocatus Group, LLC, an Alexandria, Va. based consulting firm he founded.
"I am grateful for the selection committee's confidence in me and look forward to serving IPANA's board, affiliates, and members. I'll work tirelessly to advance the interests of industrial packaging manufacturers worldwide and will strive to provide valuable services and programs IPANA members need and expect," Mlynarczyk said. "The Alliance is strong today because of Sue Nauman's industrious work over the past eight years. I'm especially appreciative for her guidance during and after the selection process," he added.
Stavig noted that although Nauman is stepping down as executive director, she will remain associated with IPANA in an advisory capacity. "I am grateful to Sue for continuing to work hand-in-hand with Matt to assure a seamless leadership transition during an especially challenging COVID-19 environment," the IPANA chairman added.